Big news! We are back for dine-in from Thursday 4 june
– Bookings Only – 
We are so excited to be able to welcome you back! We will be spreading service over 5 x sessions, each running for 75 minutes (60min in the last session 2pm to 3pm.
| | |
| --- | --- |
| Inside – 75min | Courtyard – weekend only |
| 8am – 9:15am | 8:30am – 9:45am |
| 9:30am – 10:45am | 10:00am – 11:15am |
| 11:00am – 12:15pm | 11:30am – 12:45pm |
| 12:30pm – 1:45pm | 1pm – 3pm |
| 2pm – 3pm | |
Between each session, we have allocated 15 minutes for a thorough clean down and sanitise of the serving area.
As we only have limited spots available per day, we ask that all dine-in customers purchase a full meal from the dine-in menu rather than just coffee alone. We really appreciate your understanding as we try to keep it fair on everybody!
Takeaway menu options will not be available for dine-in, and if all takeaway patrons could wait outside so we can keep our indoor count below 20, that would be great!
From Monday-Friday, dine-in will be only available inside the main dining area and in the front outside area. Our courtyard will remain closed.
Government requirements
All dine-in guests must sign in before entering the dining area with a full name and contact number (this is to make tracing easier).
 All tables must be 1.5m apart.We must follow the 4m² rule: with our space, this will allow us to have 14 guests inside at any one time.
Thank you so much for your support & understanding as we navigate these new restrictions!
To book, please give us a call on 9836 6985, or email bookings@dishandspooncafe.com.au
About Dish & Spoon Café
Coming from many years experience in the industry we strive to provide a nice casual experience where seasonal produce is plenty, specialty coffee is not just for the coffee enthusiast and our customer service is a top priority.
We've assembled a passionate team at Dish & Spoon Café that aims to give you the best experience we can provide.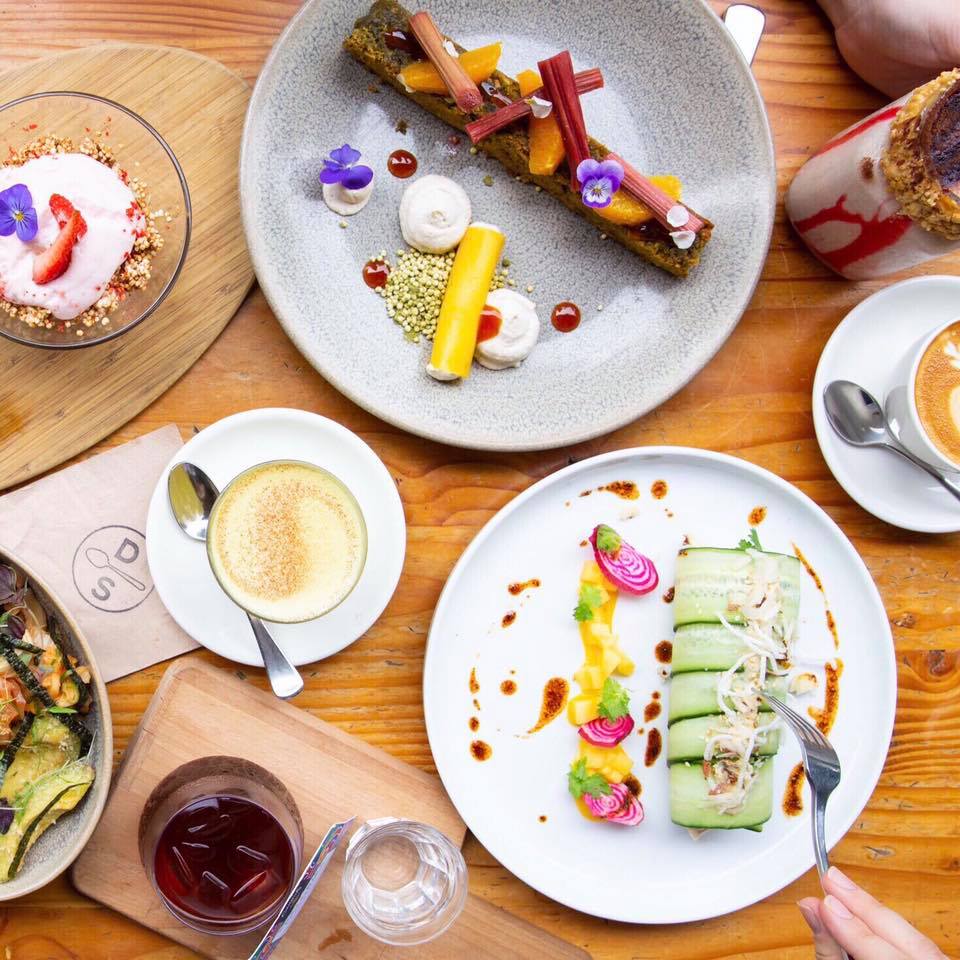 Check out our menu
Coffee, cold drinks, all-day breakfast menu, light meals, lunch and dessert.
info@dishandspooncafe.com.au
122 HIGHFIELD RD,
CAMBERWELL VIC 3124
MON - FRI: 7AM - 4PM
SAT - SUN: 8AM - 4PM